DSAIA is pleased to offer a virtual Board training workshop. The cost of this workshop is included in your 2021 Annual Leadership Conference fee.
Your Board's Responsibilities & Performance
Thursday, February 18th,  2021
2:00 -5:00 EST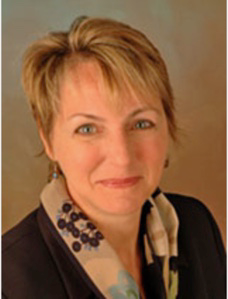 How is your board performing? Are your board members engaged in work that will lead and enable your organization to achieve your goals? The BoardSource National Study Leading With Intent found that executive directors and board chairs agree that the board impacts the performance of nonprofits. The study reported the two board characteristics that were ranked as the most important are: the board's understanding of its roles and responsibilities, and the board's ability to work as a collaborative team toward shared goals. Please join us for this interactive webinar workshop where we will review and discuss the ten basic responsibilities of a nonprofit board. After we will break into small groups to explore how to translate these responsibilities in real life situations. Working in teams you will explore solutions of common board challenges that often complex and multilayered. You will learn how defining and clarifying your board's responsibilities will enable your board to address complex issues and lead your organization to higher success.
Who should attend? Executive Directors, Chief Executives, Board Officers and Governance Chairs, Board Members are encouraged to participate in this workshop.
About the Presenter
Jane Page-Steiner has been a part of the not-for-profit community for more than 30 years.  Jane founded JPS Nonprofit Strategies, in 2007 because of her passion and ongoing commitment to helping nonprofits build their capacity and improve their performance. Jane is a BoardSource Certified Governance Trainer. She partners with BoardSource to provide trainings and workshops that enables board members and staff to work more efficiently and effectively. Jane is a respected speaker, she regularly presents at national, regional and local nonprofit conferences.
Jane is the owner and publisher of the Greater Cincinnati Nonprofit News. This free weekly e-newsletter shares national and local nonprofit news. It also includes resources and job opening in the nonprofit community and has over 5,300 readers in the Greater Cincinnati region.
Before establishing JPS Nonprofit Strategies, Jane served as the Vice President of Affiliate Relations for the National Down Syndrome Society.  Jane provided regular counsel on leadership development, capacity building and resource development for affiliates across the country.  Prior to that Jane served as the executive director for the Down Syndrome Association of Greater Cincinnati for more than ten years. 
For more information please visit JPS Nonprofit Strategies website www.jpsnonprofit.com.